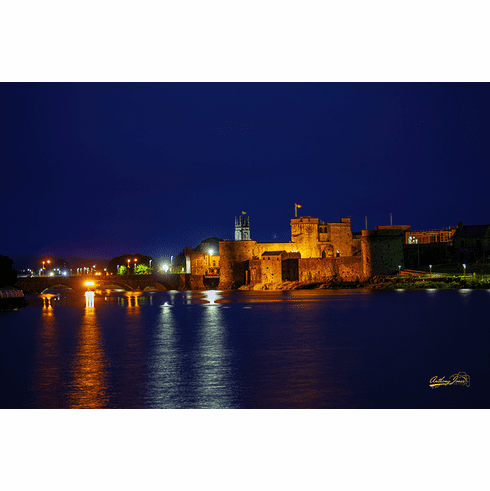 King John's Castle Night View
John, Lord of Ireland, though not as popular as his brother, was a formidable force in battle and when he set about claiming territory in Ireland, he certainly made his mark in Limerick.

Not only was the site used for defensive purposes, King John, as "Lord of Ireland" minted his own coins and the Royal moneyer would have struck the coins in the Castle mint. Before 1200 there were large earthen defences erected on high ground to defend the river crossing. Between 1200 and 1212 King John's Castle was planned and built. In the following centuries it was repaired and extended many times.